Wonderland has been in charge of the interior and overall design concept of the gastropub, BAR JACOBSEN. A concept that relies upon the homelike coziness known by all Danes.
We wanted to design a modern nordic gastropub, characterised by a cozy and relaxed atmosphere, while keeping the Jacobsen brand in mind and maintaining a clean nordic expression.
Green elements play a central role in this project. We especially wanted the living green wall to dominate the room and catch people's attention. After all, plants are a key element when brewing beer, which is the centre of attention at Bar Jacobsen.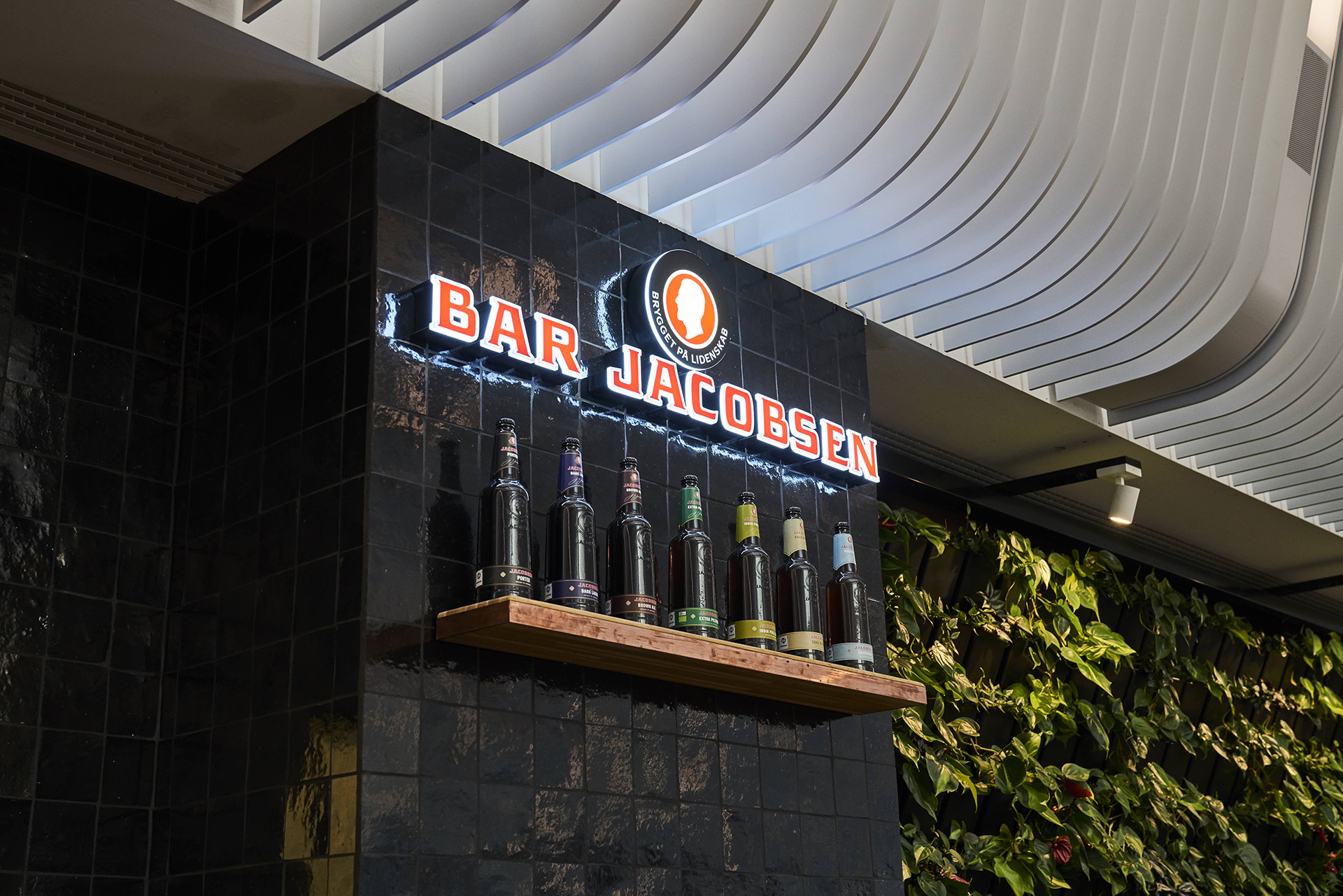 All furniture and materials are of the highest quality. This is evident in everything from the 22 metres long bar in solid oak, to the handmade glazed black tiles on the outside of the kitchen.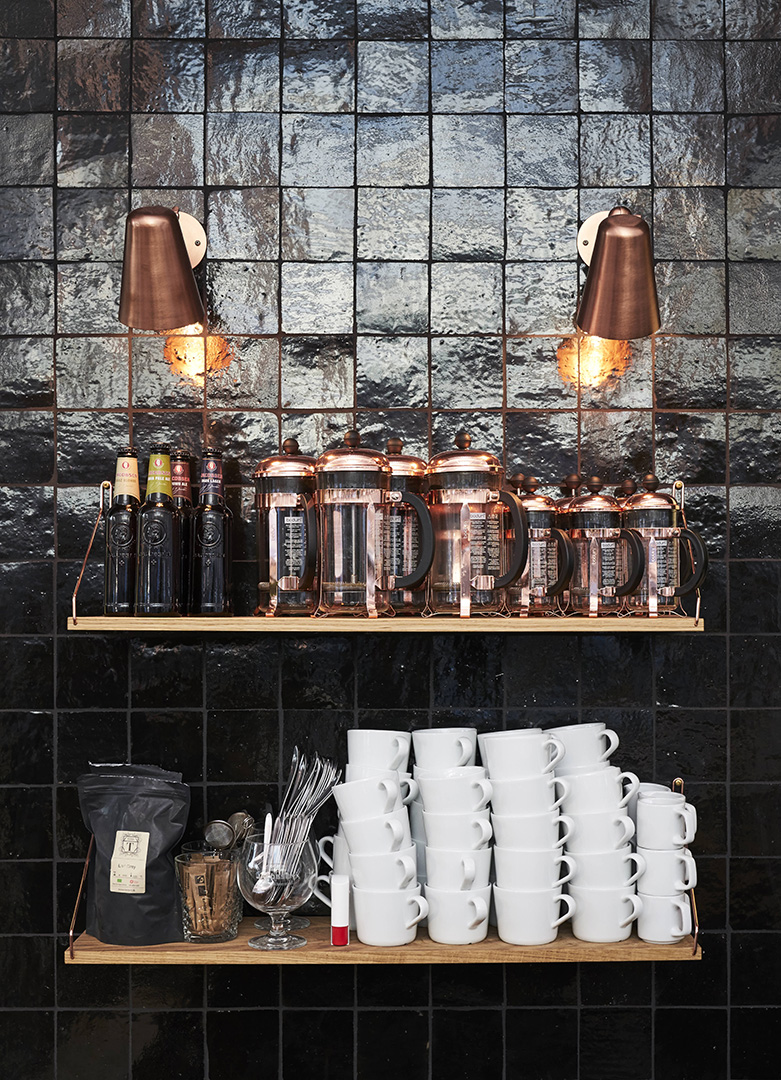 The 8 metres long living green wall adds a dynamic and fresh feel to the place. The wall is composed by 6 carefully chosen types of plants that corresponds with the various green and red kinds of plants around the rest of Bar Jacobsen.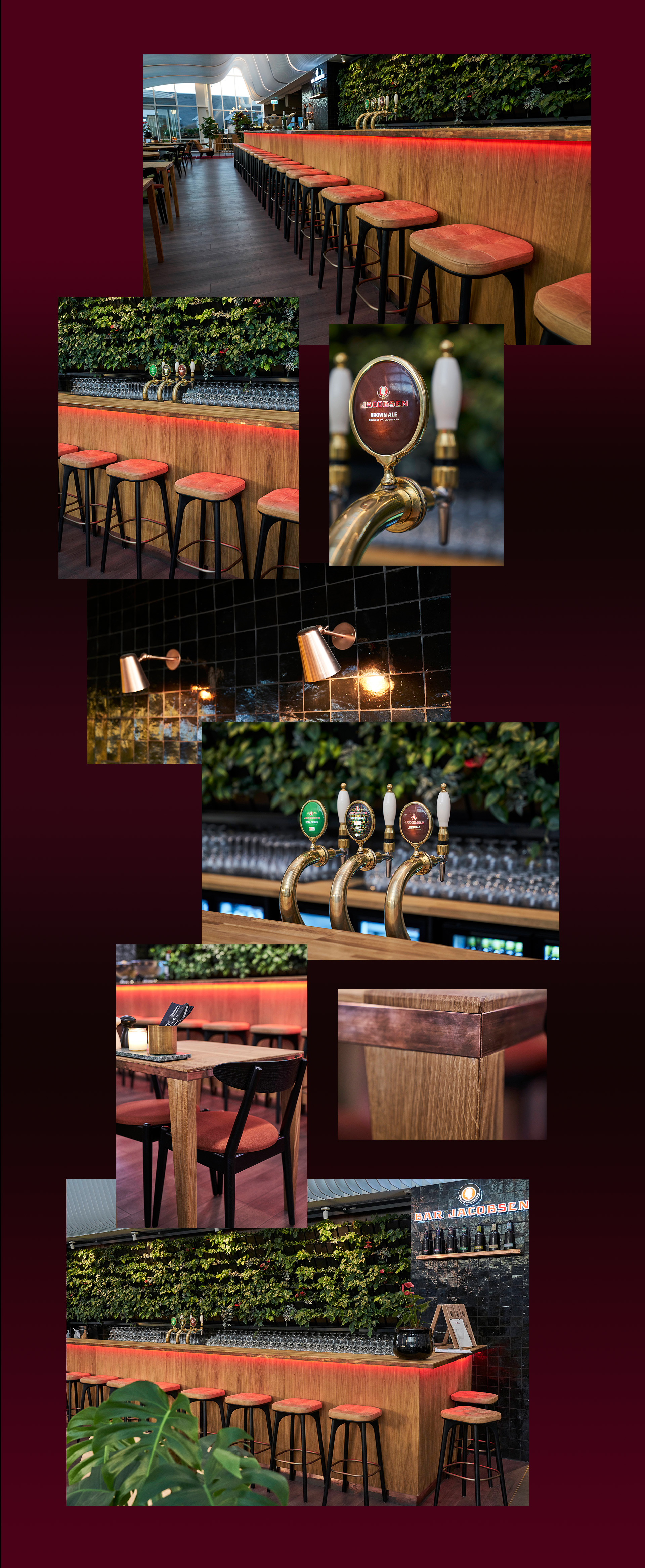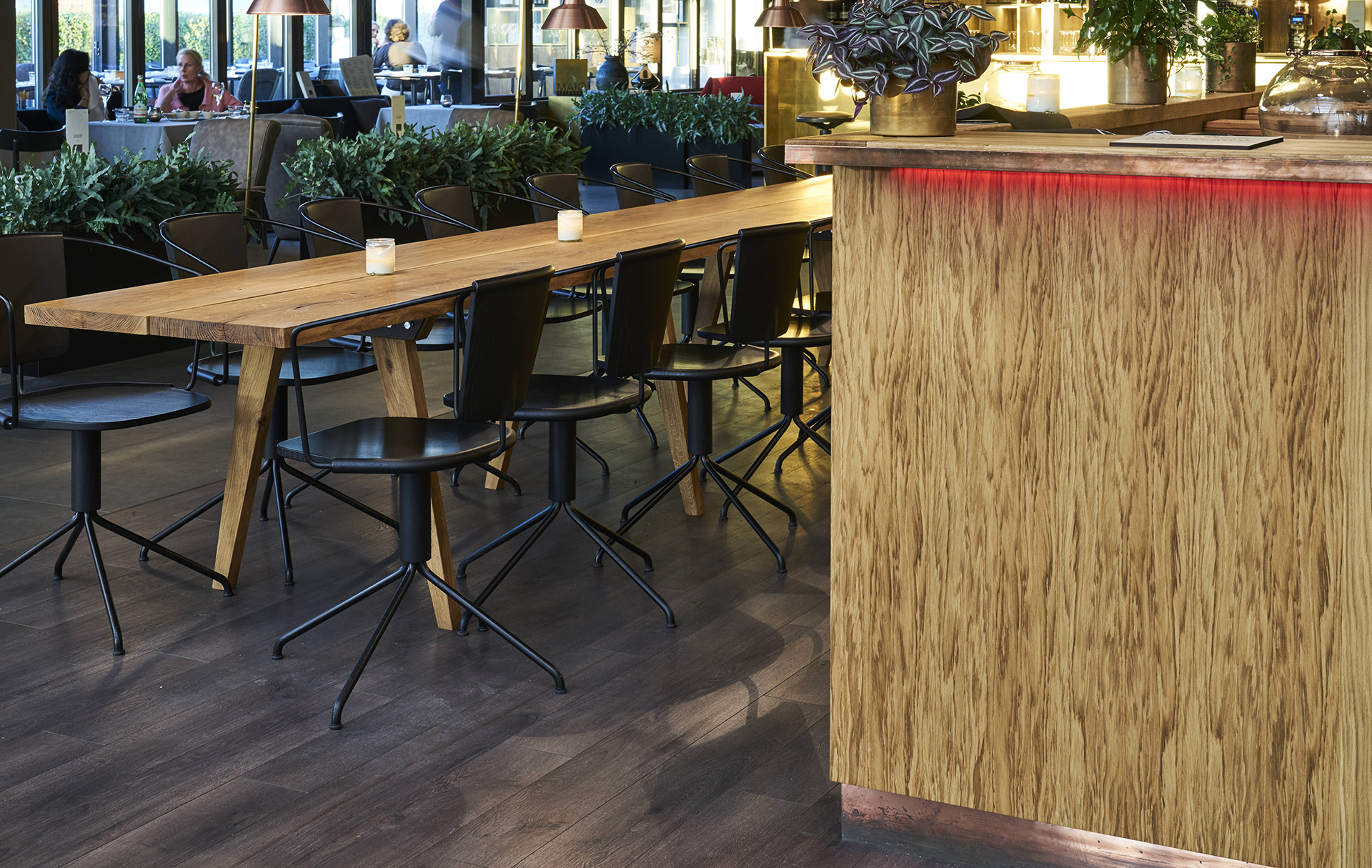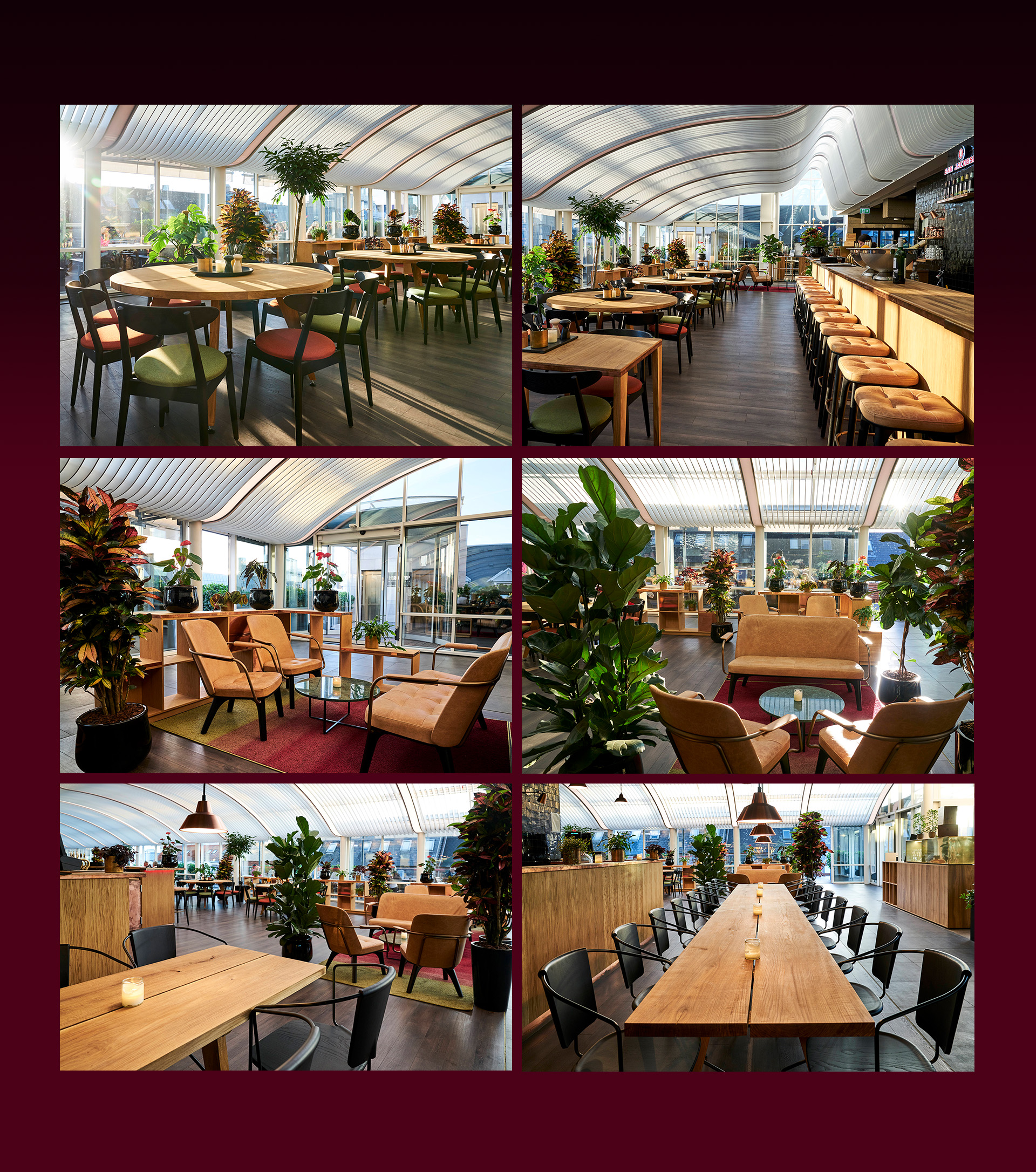 You can find Bar Jacobsen at ILLUM Rooftop in the centre of Copenhagen.