Dorfs is located in the heart of Copenhagen, with an always up to date variety of crafted beer and a wide selection of world class gin, accompanied by the interesting gin-topped oyster menu.
Wonderland anchored the development of interior design and provided a visual identity suitable for the intriguing deep-red, yet modern environment, flavoured by handpicked decorations, antique tiles and an eye-catching, brass-covered bar.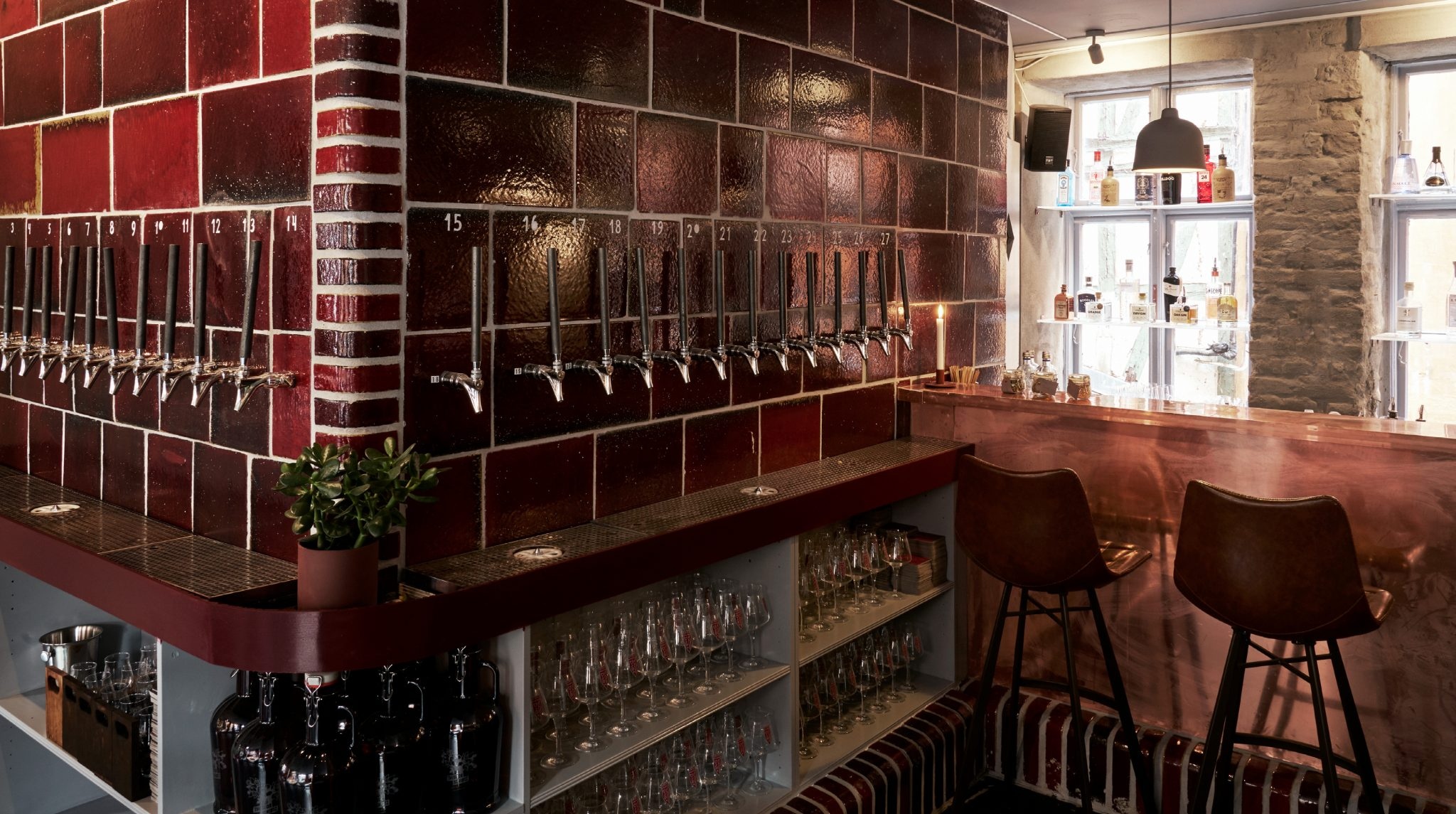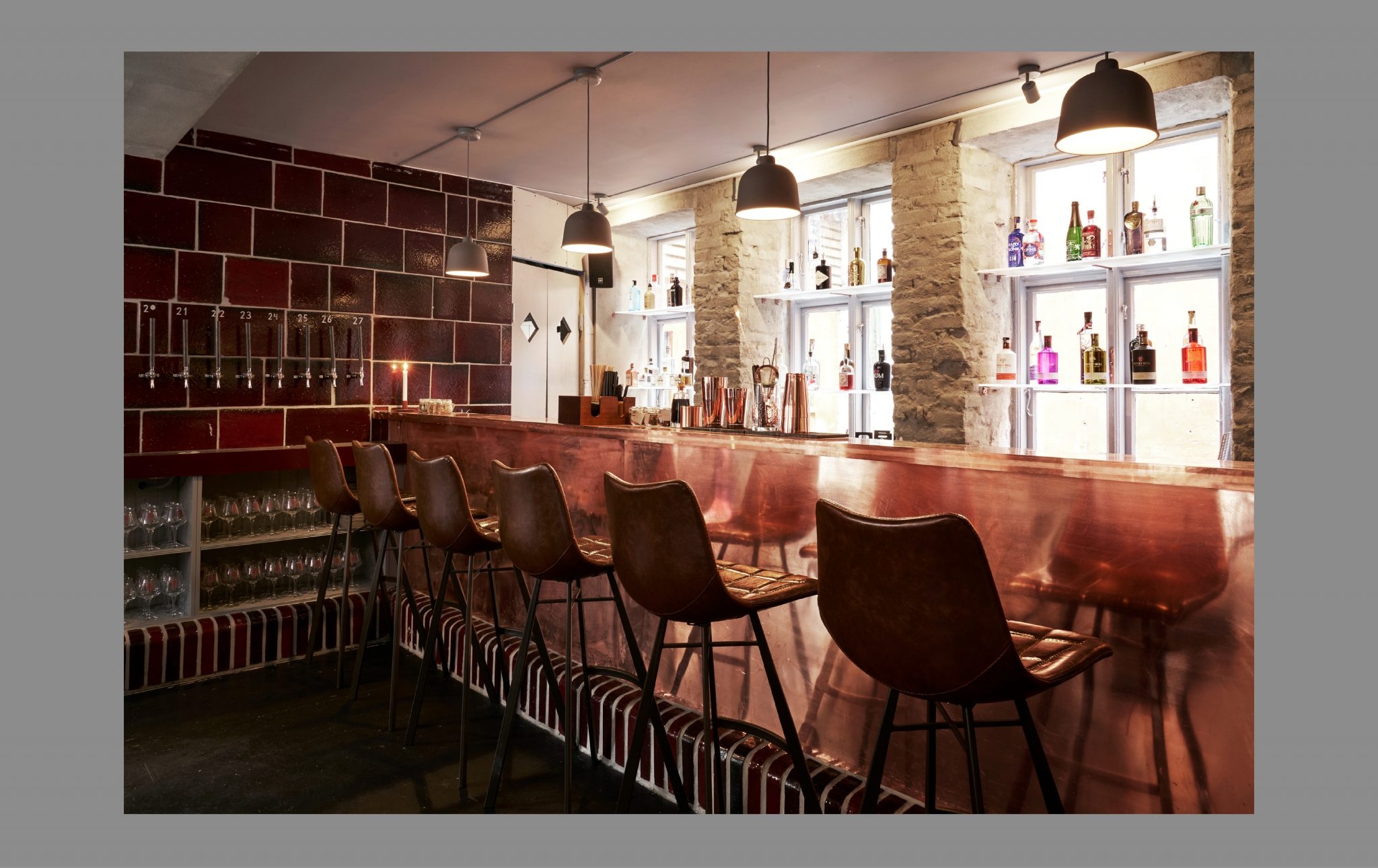 Suitable for meetings and special occasions, the Red Room offers the option of a more private setting. The room has its own on-wall craft beer taps, carefully picked curiosities and aims to give you a well-serviced gentleman experience.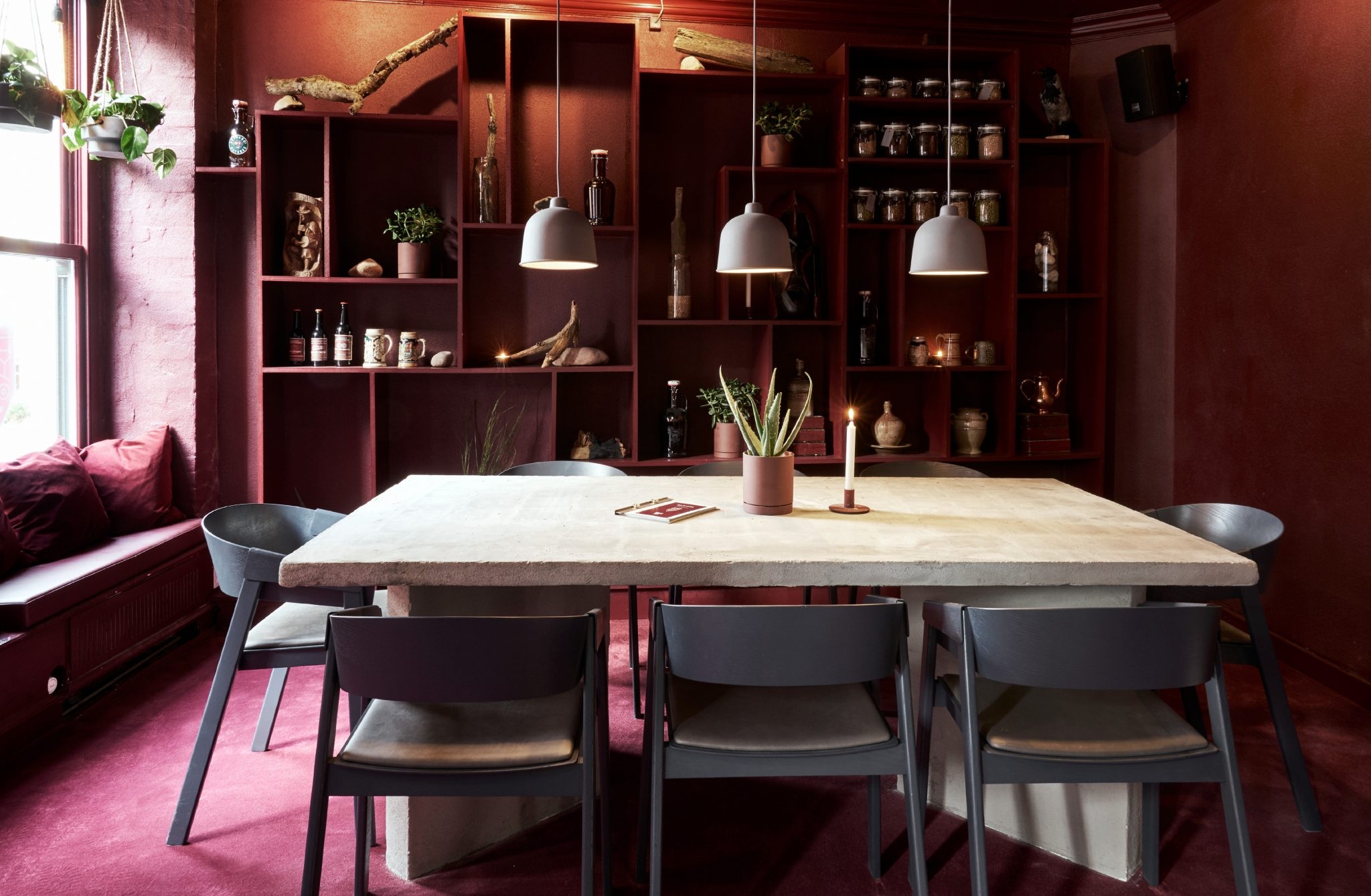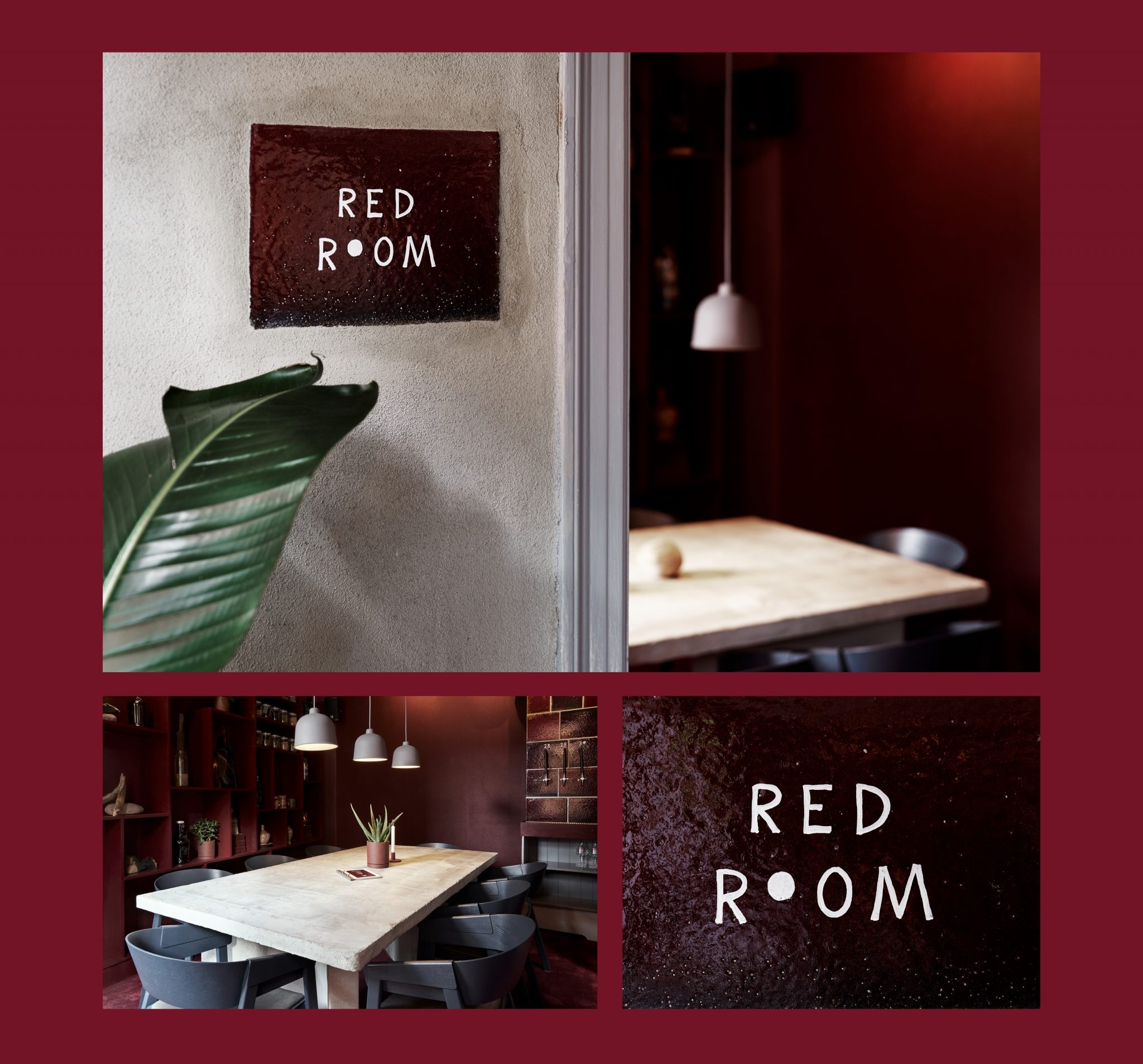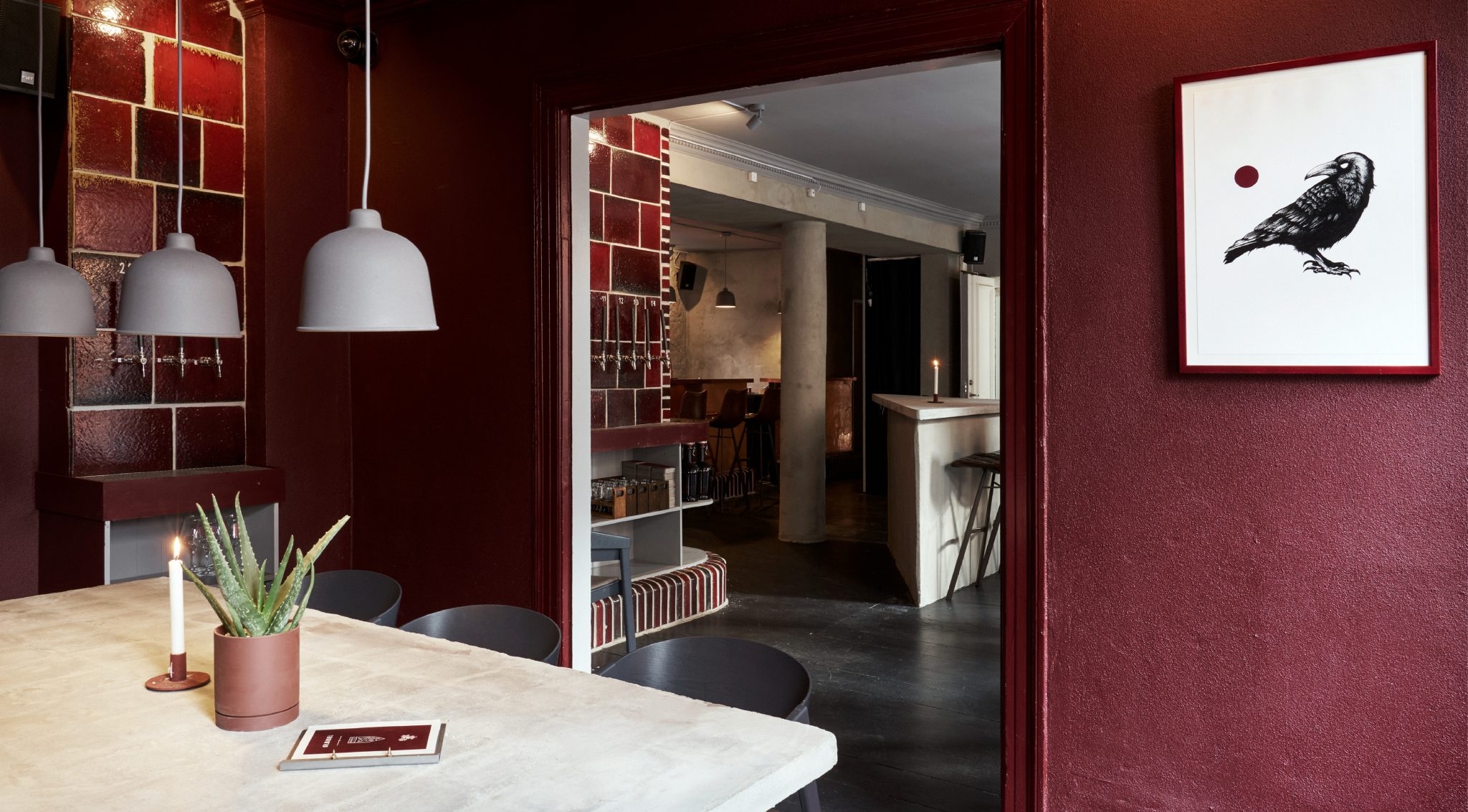 The Dorfs logo has its roots in the 1700th century, namely the Family crest of Royal Treasurer, Christoffer Valkendorf, who gave name to the street and now as well Dorfs Gastrobar. The logo simplistically depicts the crow figuring on the original familiy crest, as well as the more relevant hints at juniper, tapas, and finally represents the trademark, custom-made glass in which the craft beer is served. Along with signage, we created a beer bible to honour the heart of the place – their craft beer.