Challenged to elevate the VIP experience in the Carlsberg lounge at the national stadium and inspired by the unique history of the Carlsberg brand, we created a miniature (2.5m high) of one of the most famous Carlsberg icons: The Elephant Gate.
The elephants were crafted in fiber reinforced concrete, whereas other elements were sculpted in copper, giving the bar a feel of the original Carlsberg Brewery.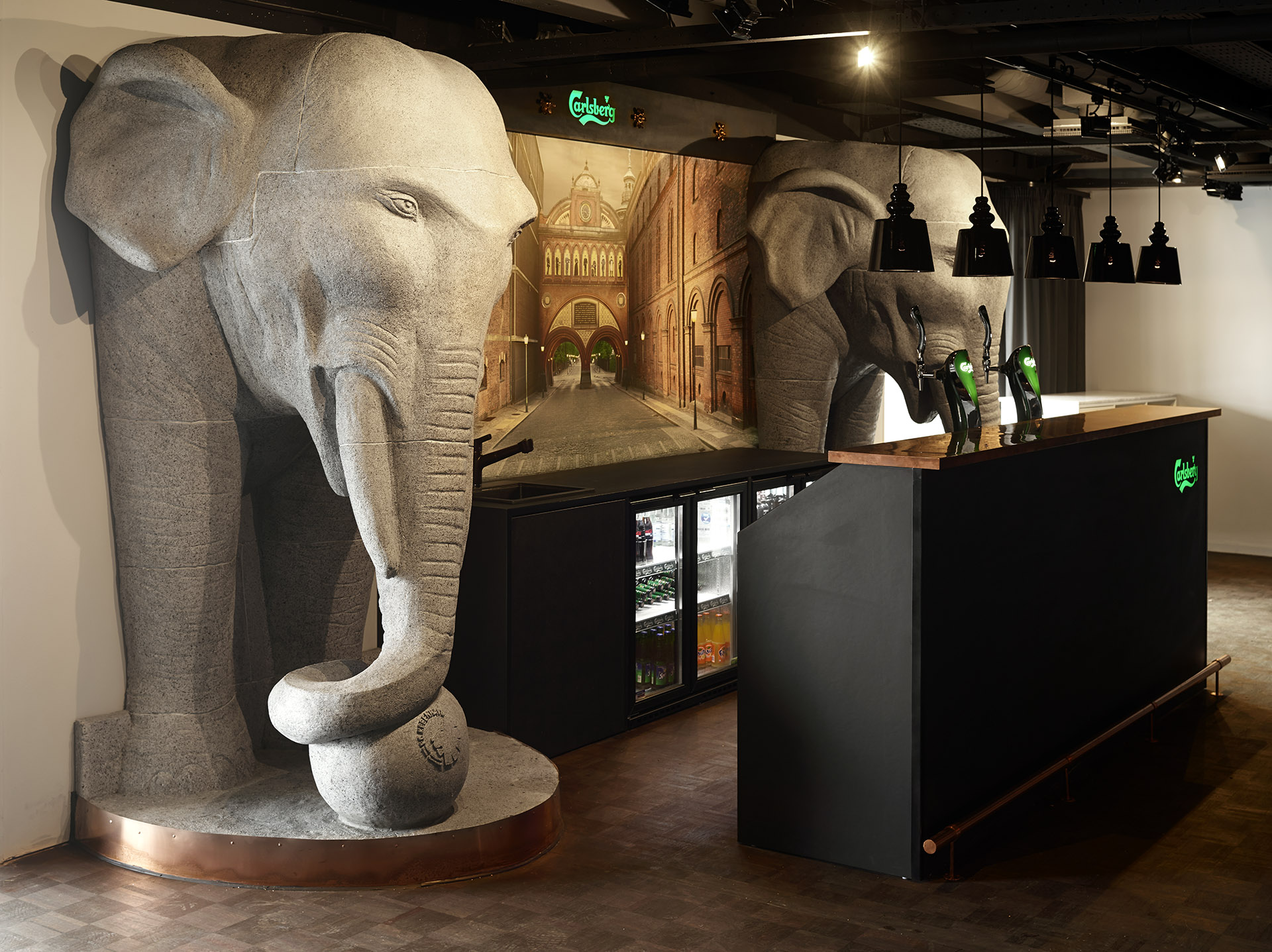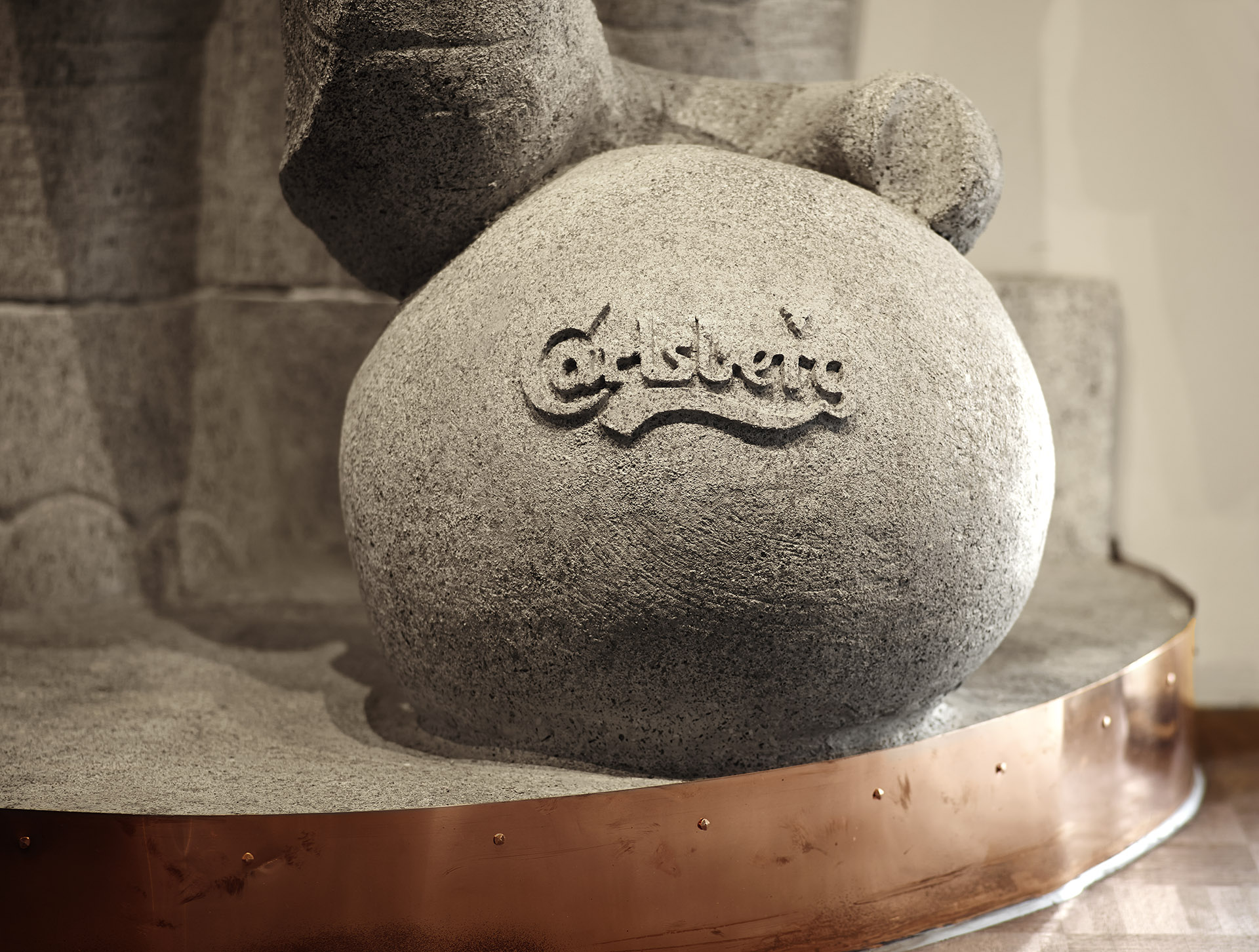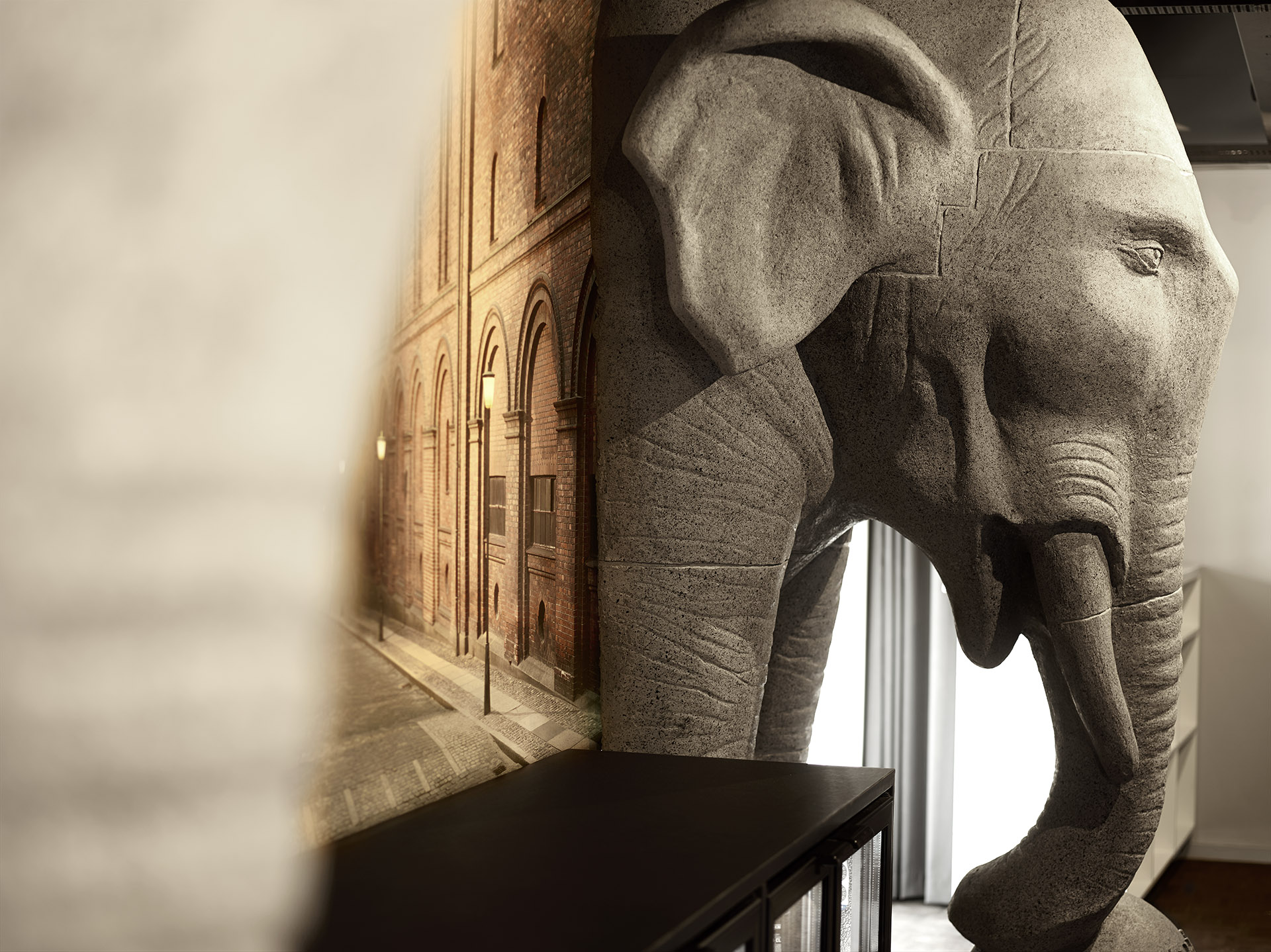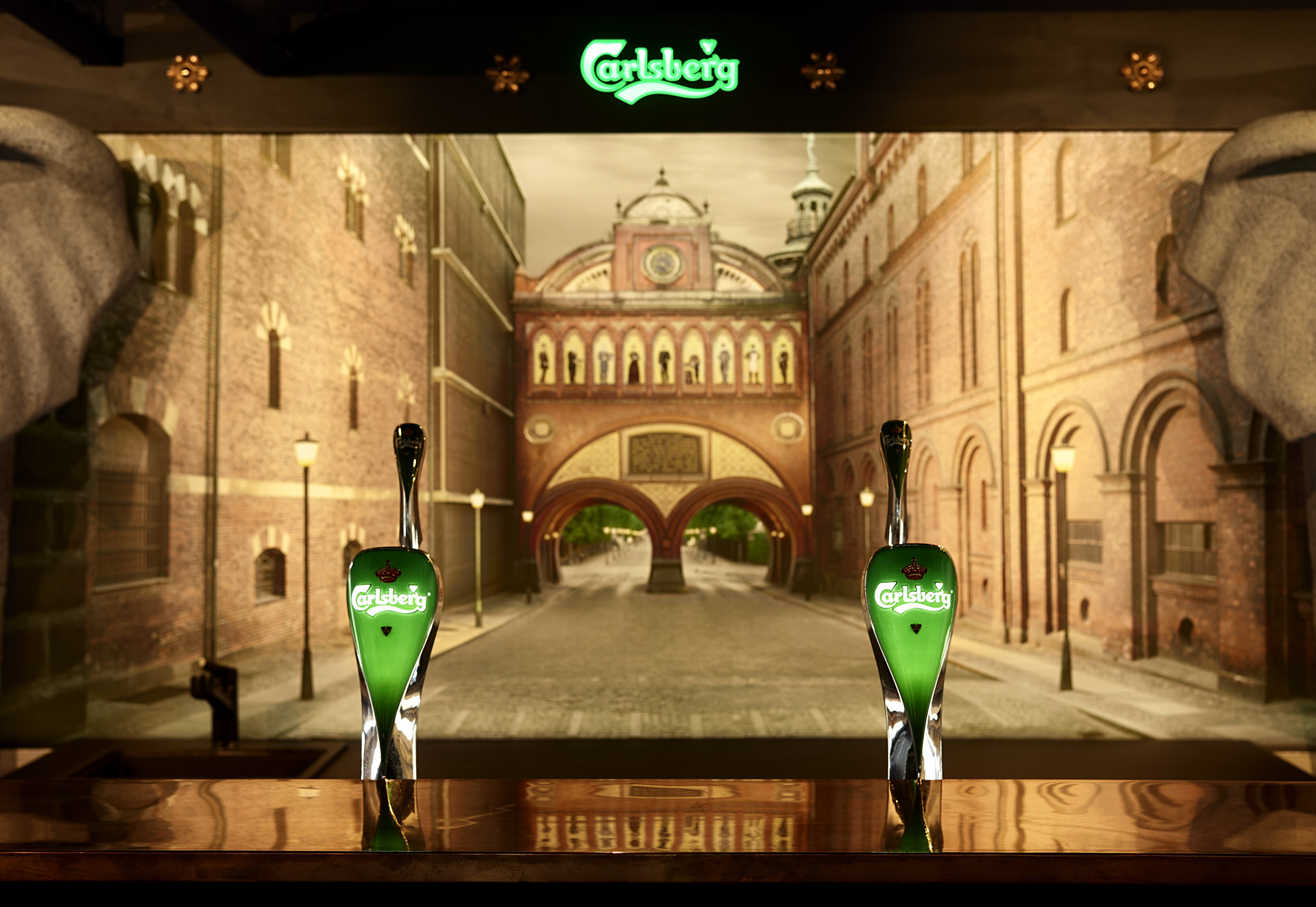 We wanted a bar area that would make the visitors go "WOW!" - and we got it!
PETER CIACOMELLO, CARLSBERG